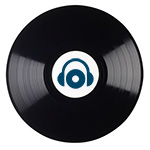 Progress - Edição 403
Produtor:
MTS
Publicado em
: 17/07/2019
Contato

www.centraldj.com.br/progress/403
Bloco 1
Phil Fuldner & Schwarz 100 - Fever Clip (Extended Mix)
Tinush Feat. PVMPS - Heavy (Ferreck Dawn Extended Remix)
Mike Newman - Lette Muzik
Kenny Summit - B Grateful (Original Mix)
Mendo - Twisted (Extended Mix)
PNAU Feat. Kira Divine & Marques Tolvier - Solid Gold (Illyus & Barrientos Extended Mix)
Ricky Castelli - Tasmania (Original Mix)
Noizu & Tony Romera - 4 The People (Extended Mix)
Oliver Heldens - Summer Lover (Leandro Da Silva Remix)
Calippo - Never Really Liked You (Zinner & Orffee Extended Remix)
Joel Corry - Sorry (VIP Mix) (Extended Mix)
Daddy's Groove & Marc Vedo - Feel It (Original Mix)
Horowitz - Hype The Funk
Sikdope Vs. Willy William - Snakes Vs. Voodoo Song (Jeremy Solis Mashup)
Copiado!